Thai Massage Certification Courses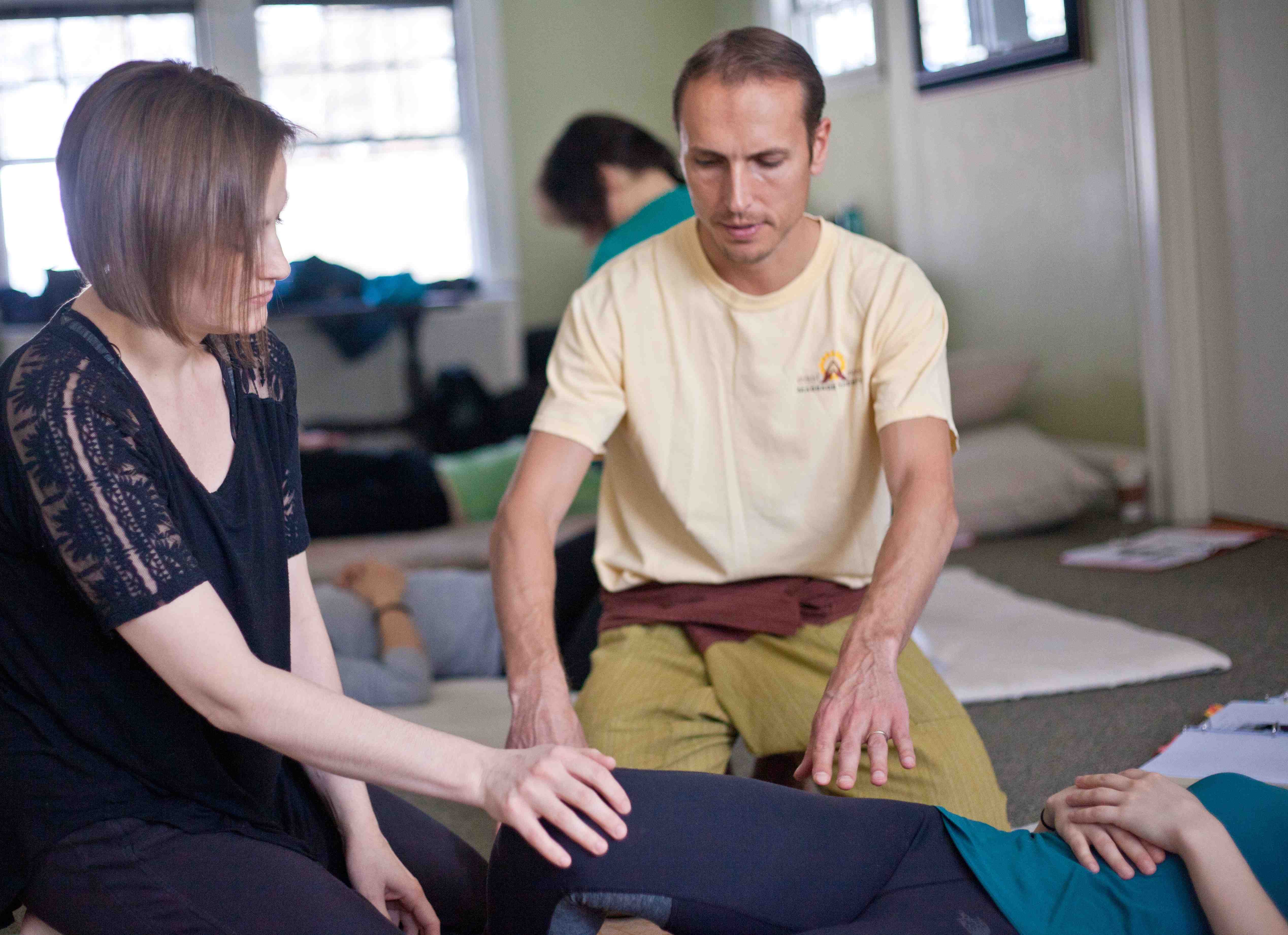 Slava's Thai Massage training courses are based on his fifteen years of daily practice with clients of all walks of life, specializing in treatment and prevention of athletic injuries, chronic pain, and tension relief.
These courses are full of hands-on practice and are designed to get participants to become comfortable enough with Thai massage to start working as Thai massage therapists and bodyworkers immediately after the class. 
After studying many systems of Thai Bodywork in the USA and in Thailand, Slava developed his own multiple Thai Massage sequences to address different tension and injury patterns in his clients that he had seen over the years. He eliminated certain bio-mechanics that may be harmful for practitioners, and added techniques that work in the most direct and effective way to treat specific health concerns and conditions. 
As a neuromuscular therapist, running coach, yoga therapist, and yoga anatomy teacher, Slava brings detailed knowledge of anatomy, physiology, kinesiology, and pathology into all of his training courses. 
At its core, Surya Thai Massage Training is about safe and efficient body mechanics for practitioners and effective treatment protocols for clients.